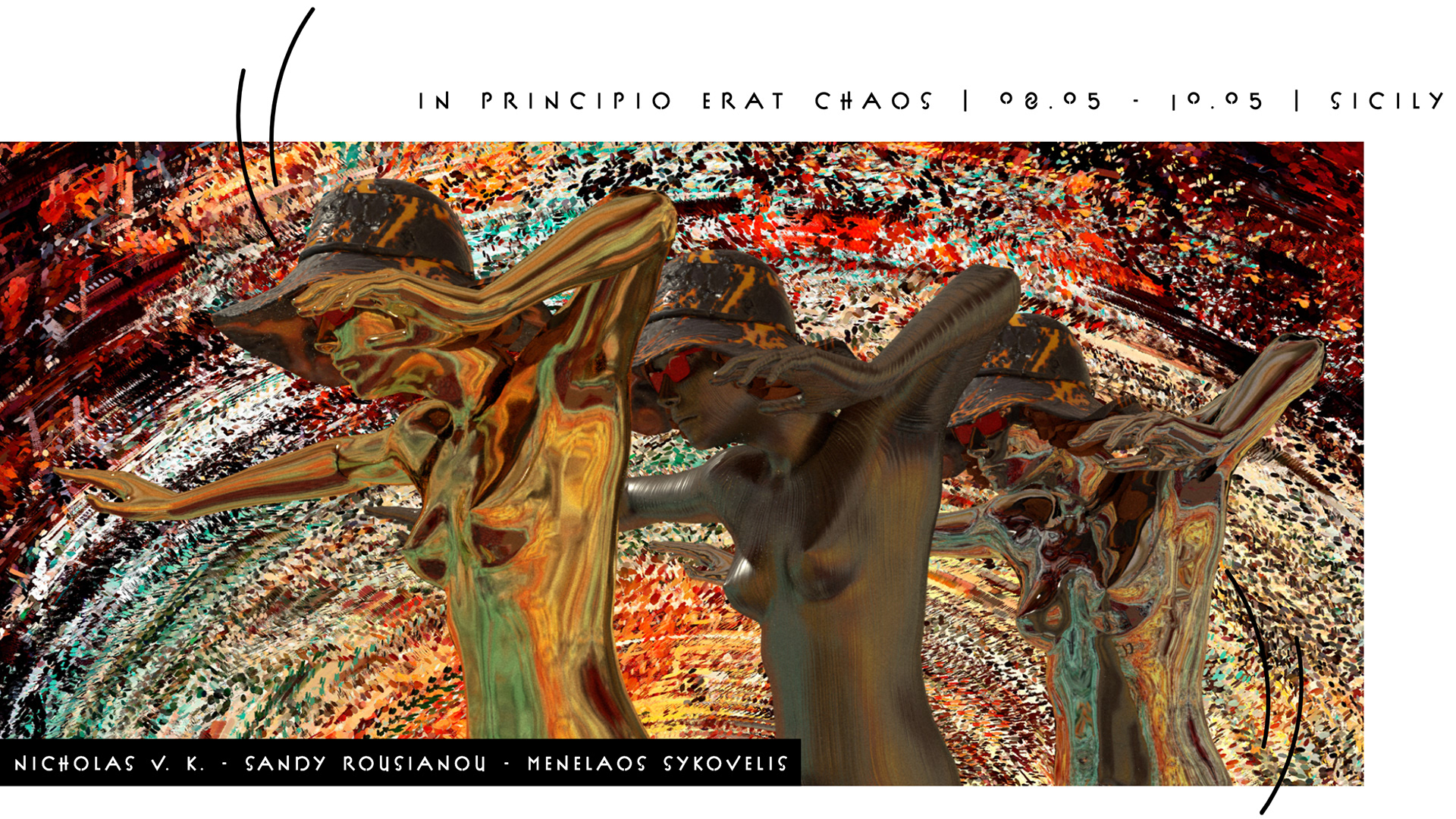 EDIT 13 March 2020: The Art exhibition has been postponed for later in 2020. We will update you in due course.
Organised by
INAOSSIEN ART
, the exhibition "In Principio Erat Chaos", will take place in Palazzo D'Amico, Milazzo, Sicily, between the 8th and 10th of May 2020 and will feature works by the artists Nicholas V.K., 
Sandy Rousianou
 & Menelaos Sykovelis.